Horizontal Air Flow is best for Greenhouse Air Circulation
KES 9,500/=
Offer! Hurry while stocks last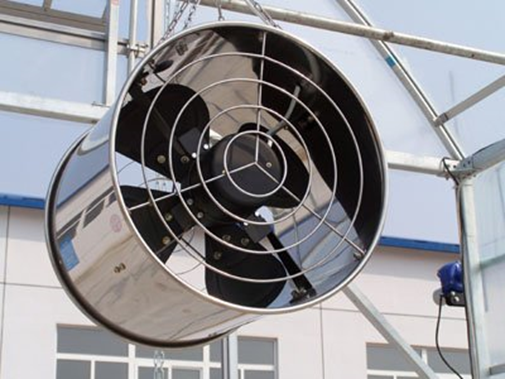 Horizontal air flow fans maintain good air circulation in this greenhouse full of vegetable seedlings. The first fan should be placed about 10′ to 15′ from one end wall to pick up the air that is coming around the corner from the other side. Subsequent fans should be located 40′ to 50′ apart to keep the air mass moving.
The HAF concept utilizes the principle that air that moves in a coherent horizontal pattern in a building like a greenhouse needs only enough energy to overcome turbulence and friction loss to keep it moving. In other words, you just have to "kick it along."
For enquiries Contact +254712 341122 or sales@javvagreen.com
Javva Green is the designer, engineer and manufacturer of Steel Structures, with a huge focus in delivering high quality greenhouse structures, coldrooms, and building structures.
JavvaGreen Limited in numbers
Greenhouse projects completed
PROJECTS
Some of JavvaGreen's previously undertaken projects.
Click edit button to change this text.