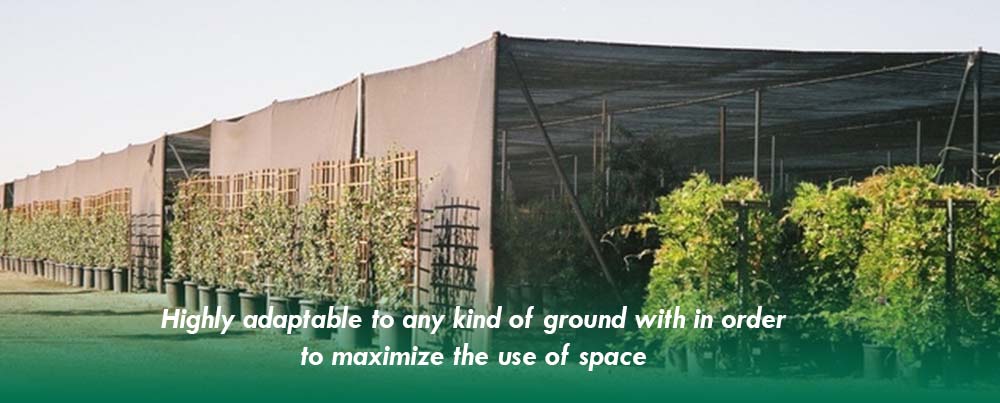 Shade houses consist of the simplest structures within the different types of greenhouses.
These greenhouses consisting of galvanised hollow sections, steel wire and strand and covered with mesh metal. It can be adapted to any kind of ground with in order to maximize the use of space.
Advantages of shade houses
Cheap and easy greenhouse.
Highly adaptable to the geometry of the field.
High light uniformity.
Fast to assemble and needs no welding.
Standard features
The standard dimensions of this type of greenhouse are:
Width: 8- 9.60 -10 m.
Abutment height: 7 m
Distance between archs: 8 – 9.60 – 10 m. (inside) 5 m. (outside)
Racks perimeter reinforcement