Venlo greenhouses are traditionally the most well-known and most popular type of greenhouse, equipped with aluminium gutters, deck and wall system. Favored by many growers, the Venlo glass greenhouse by Javva green offers maximum light transmission at a friendly lower square foot costs than other glass houses. Different air ventilation systems are available, with the option of easily fitting the ventilation windows with insect netting systems.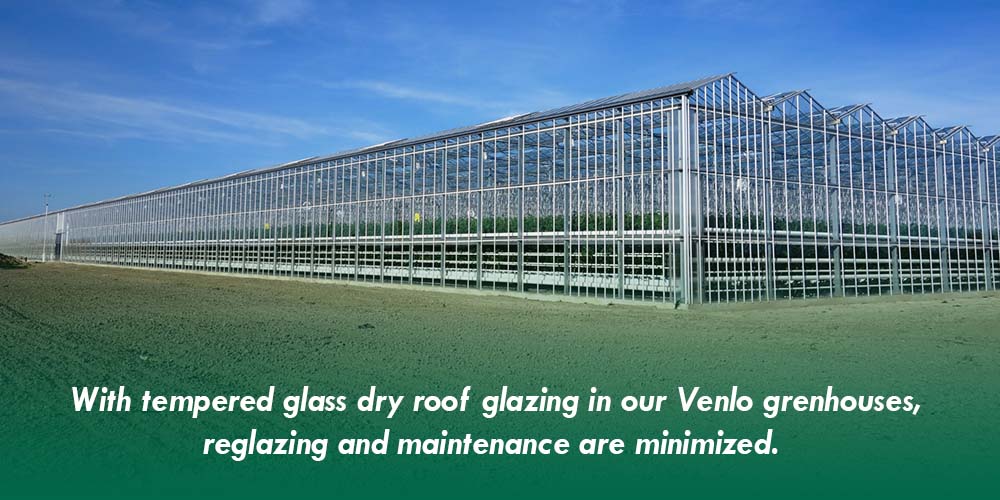 Due to the simplicity of their design, our VENLO greenhouses have a reduced number of components. Javva green design department has worked long and hard to provide you with the best of this construction method. With tempered glass dry roof glazing, reglazing and maintenance are minimized. By working closely with you, we can help you select, construct and maintain the optimal structures and systems to meet your needs.
Complete design specifications and structural details are available.
Glass roof glazing provides maximum light transmission
Low Maintenance Structure
Natural or fan ventilation available
Standard and custom widths available
Available in various heights to accommodate your needs
Available Widths :
The standard widths of the venlo glass structures are 20′ 6″, 24′ 0″, 30′ 9″, 36′ 0″ and 41′ 0″ wide.
Custom widths are always available.